When:
May 1, 2020 @ 11:00 am – 12:00 pm
2020-05-01T11:00:00-07:00
2020-05-01T12:00:00-07:00
Event Schedule

Sunday, February 6, 11 AM – 12 PM
Presentation and simulation sessions suitable for all ages.  Hands-on drone flight recommended for ages 6+.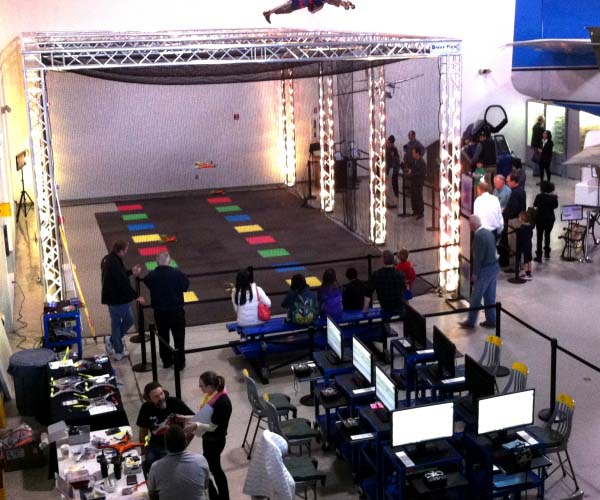 Investigate the world of autonomous flight at the Drone Meet!
Take Part in a Drone Flight Demonstration!
Learn more about the amazing world of remotely piloted vehicles!  The Drone Meet includes a short presentation on the current state of the art in drone development and demonstration of three different drones in the Hiller Aviation Museum Drone Plex
High Performance Hiro Drone
Programmable, Autonomous Flight Parrot Drone
First-Person VIew Tello Drone
Following a series of flight demonstrations, drone simulators will be open for visitors to try piloting a multirotor vehicle, and opportunities to test-fly real drones within the Drone Plex will be available.
Event included with museum admission.