When:
December 30, 2016 @ 11:00 am – 2:00 pm
2016-12-30T11:00:00-08:00
2016-12-30T14:00:00-08:00
Saturday and Sunday, 10:30 am – 12:00 pm + 1:00 pm – 3:00 pm
For Ages 7 and up

Purchase your flight ticket at our gift shop.
$5 for 25-minute experience.
Free for Museum Members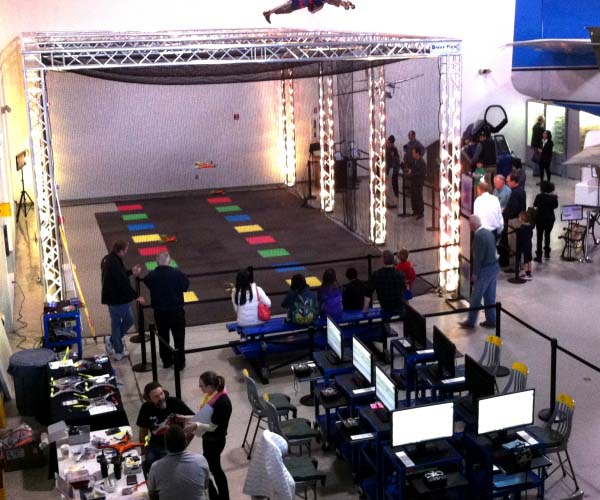 Drones are one of the most significant advances in aviation of the 21st century. Get a "taste" of flying them in a safe arena with an instructor who will show you techniques for safe drone piloting, including rules, regulations and "do's and dont's" practices for responsible drone flight.
Discover the fun and challenge of drone flight with instruction. Each 25-minute program includes:
Preflight briefing
Practice with a drone flight simulator
Flight time with a real quadcopter within the Drone Plex