Discover the fun and challenge of drone flight with instruction. Each 25-minute program includes:
Preflight briefing
Practice with a drone flight simulator
Flight time with a real quadcopter within the Drone Plex
Drones are one of the most significant advances in aviation of the 21st century. Get a "taste" of flying them in a safe arena with an instructor who will show you techniques for safe drone piloting, including rules, regulations, and "do's and dont's" practices for responsible drone flight.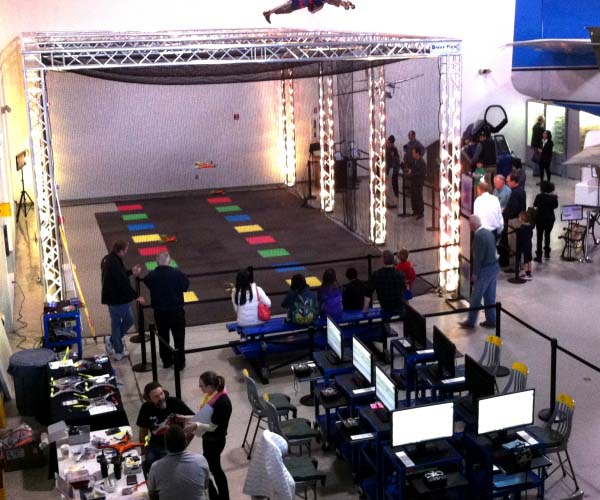 Saturday and Sunday, 10:30 am – 12:00 pm + 1:00 pm – 3:00 pm
Drone Plex is closed for Lunch between 12:00 pm and 1 pm
For Ages 7 and up
Purchase your flight ticket at our gift shop.
$5 for 25-minute experience.
Free for Museum Members