Sunday, December 17, 2023 – Aerobatic Flight
Sunday, April 7, 2024 – Instrument Approach
Sunday, May 19, 2024 – Saba Approach
30-minute sessions begin every half hour between 3 PM and 4 PM.  The event concludes at 4:30 PM.
Take up the challenge in the Flight Sim Zone!
The Flight Simulator Rally, held monthly in the Hiller Aviation Museum's Flight Sim Zone, presents participants with a specific mission in simulated flight.  Each 30-minute session provides ample time for participants to learn a particular flight, then ends with a challenging flight to achieve the best possible results!
The Flight Sim Zone features a full lab of high-fidelity flight simulators, each equipped with realistic flight controls, high-speed graphics processors, and dramatic widescreen-format monitors.  Using state-of-the-art flight simulation software, the Flight Sim Zone provides exceptional flight recreation suitable for non-flying novices and veteran aviators.
Pilots ages eight and up can join each month's Flight Simulator Rally.  The event is included with Museum admission, but space is limited.  Participants must report to the Flight Sim Zone promptly at the start time of each session to ensure a spot.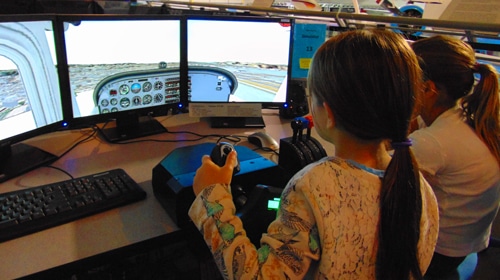 Saba Approach
Attempt a landing on one of the world's shortest runways to see commercial service on Saba in the Dutch East Indies!

Las Vegas Night Flight
Pilot a small aircraft in a low-speed night approach to Harry Reid International Airport in Las Vegas, soaring over the brilliantly illuminated hotels and casinos of the Las Vegas Strip. 

Shuttle Landing
Pilot the historic US space shuttle to an unpowered landing at the Kennedy Space Center in Florida!

Aerobatic Flight
Master the controls of the Extra 300 aerobatic airplane and attempt a challenging loop around the Golden Gate Bridge!

Instrument Approach
Fly the Cessna 172 through severe weather to a safe landing at San Francisco International Airport!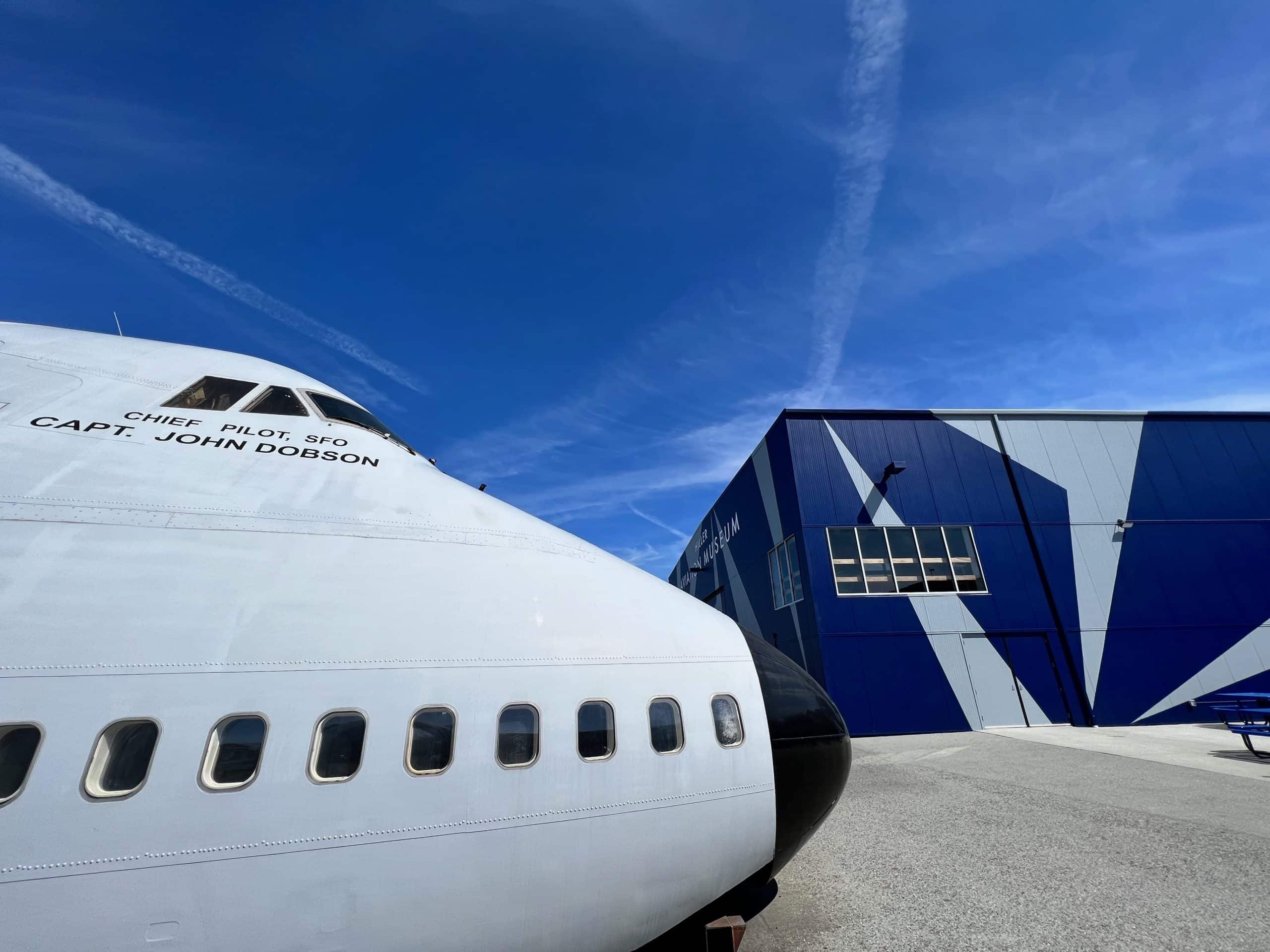 This Event is included with museum admission.
Museum Members are Free. Just show your membership at the door.